Everybody's Favorite Deck Guy
Do you need a new custom built wood deck (or composite), perhaps a deck makeover, or deck extension, maybe a pool or patio deck, or other deck type (check out our wood deck work around trees)? Maybe you need fencing instead? Wood privacy fencing, decorative fencing, functional fencing or a combination? Perhaps you're looking to add an outbuilding, or other small structure to your property, such as a storage shed, bunk house or tool shed? We can build just about anything with wood, especially decks! Speaking of wood, maybe you have a tree or three, with issues? We handle trimming, pruning, shaping, topping, thinning and more. Visit about us, then give us a call.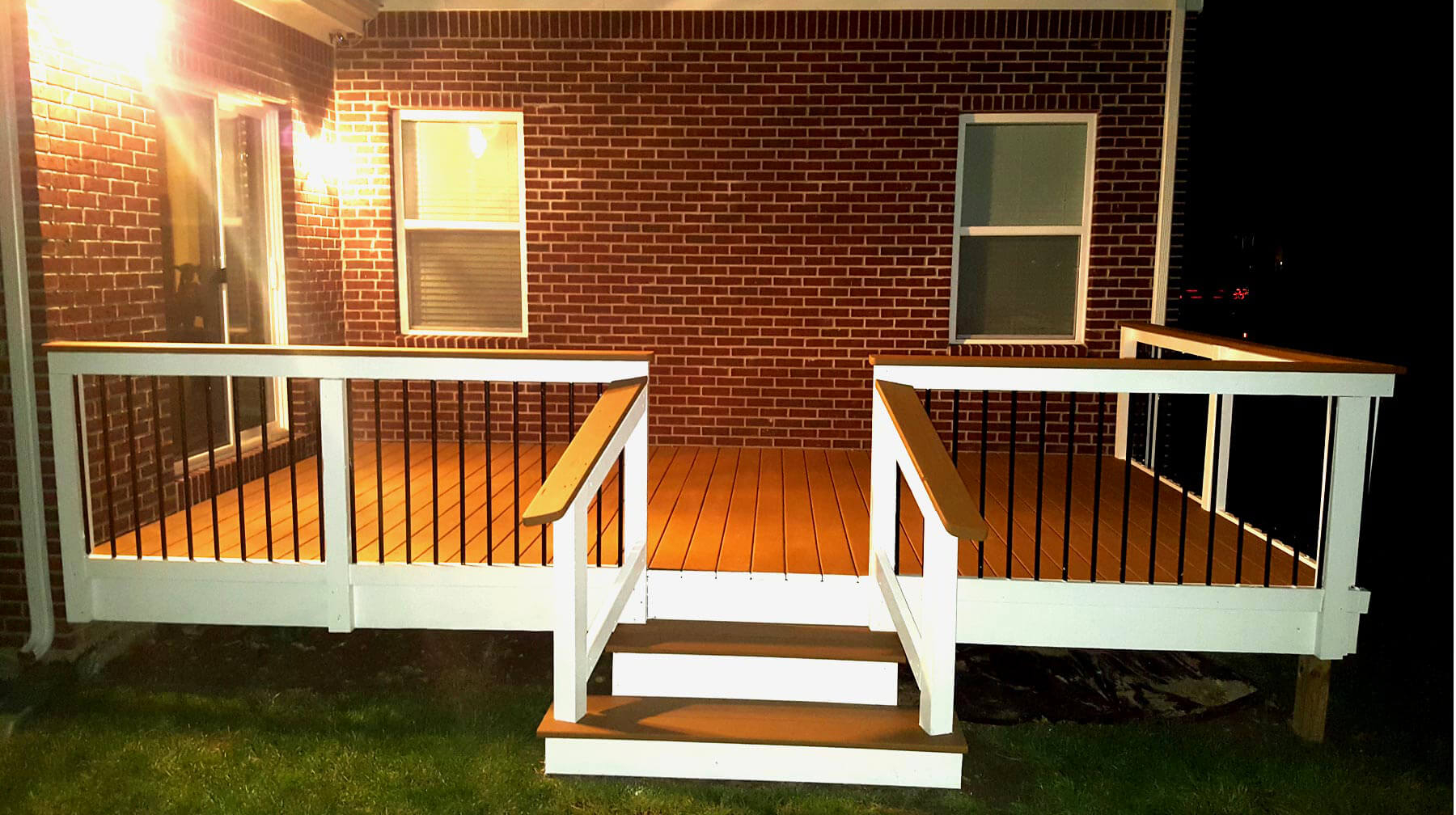 'Tis the season, and you know what we mean. You already have 3 projects started, 5 more planned, and 12 others in mind, but as is so often the case, fourteen more pop up, and boom! You're a season, or three behind. Don't let that happen. Give us a call, and let Everybody's Favorite Deck Guy help you stay on top of all your outdoor projects and building needs.
As stated, we specialize in ALL outdoor needs. Get to know us via our About Us page. Please consider perusing our Project Gallery for a small glimpse of our capabilities. Then, as our estimates are free, contact us to schedule yours.
"'Everybody's Favorite Deck Guy' showed up on time, and were very courteous. They did what I wanted, and gave me a few good ideas, adding to my own. Steve is very professional, and will definitely make your project stand out from any other with his unique style." - J. Smith