About Everybody's Favorite Deck Guy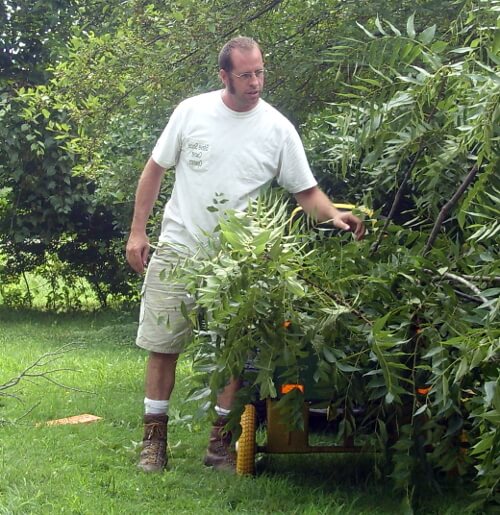 Hi, I'm Steve "Everybody's Favorite Deck Guy" Snider, and carpentry has always been a love of mine. I started professionally, as a helper, with my brother-in-law during my teen years. We specialized in building decks and room additions. After a few years of "paying my dues" and learning everything I could, I realized that "this is what I want to do." This epiphany led me to join Carpenters Local 758, and I was there for 8 years.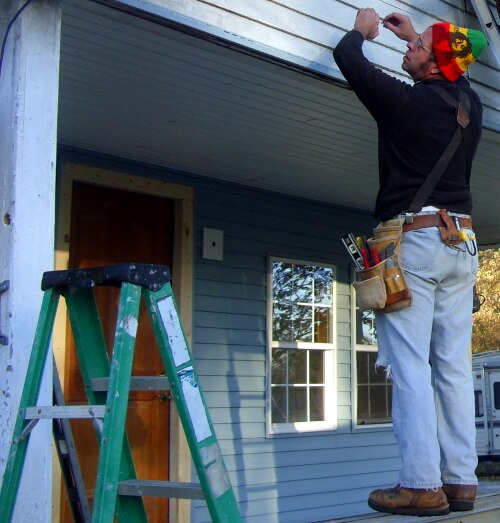 I left the union as a Journeyman, not because I wanted to, but due to numerous needed surgeries, and the general time needed to heal. Then came rehabilitation, and even more healing. Shortly after being back on my feet (so to speak), I began rehabbing houses, and renting them. This is when I started specializing in outdoor structures, and more importantly, when Everybody's Favorite Deck Guy was born. Today, we handle just about everything imaginable, from building simple ground level decks, to constructing raised flower beds, to putting various pre-constructed "kits" together (we prefer building sheds from scratch), to fence needs large and small, to building a variety of other outdoor structures, and much more, like tree services ... again, just ask, seriously.
We do tend to stay away from major electrical, and plumbing needs. However, we do have several qualified individuals that can be brought in to handle these issues, should the need be a must. Additionally, as one might expect, we offer full clean up upon job completion. Other than your new addition or structure, you won't even know we've been there! And yes, we're fully insured. So contact us to schedule an estimate today. We strive to be your deck builder, fence builder, and/or shed builder (of course, there's more that we do).
Everybody's Favorite Deck Guy proudly serves the greater Indianapolis area, and has called the southwest side of Indianapolis home for 10 years.
"I want the structure to be as unique as the individual." - Steve Snider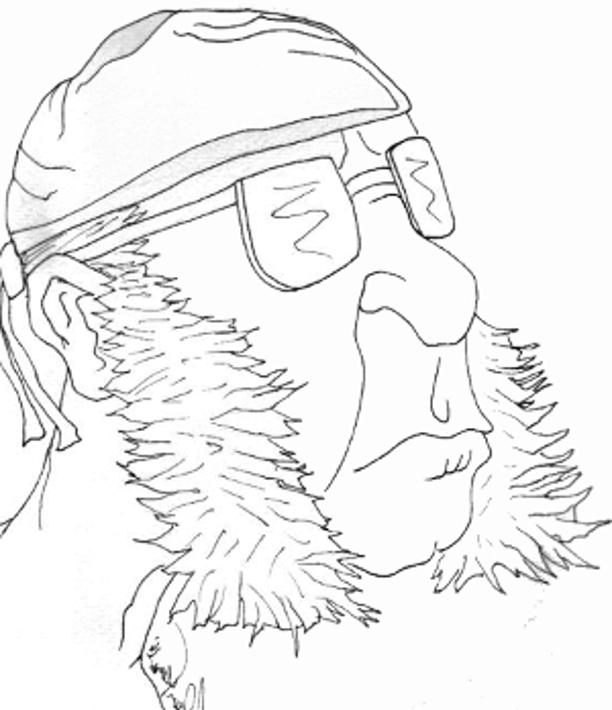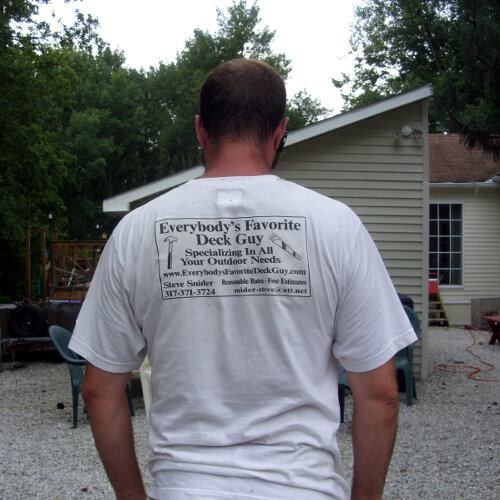 Project Gallery
Property Renovation
vinyl siding, pressure wash, staining, deck repair, composite materials, composite decking, chain link fencing, chain link, vinyl, pvc, pergola, siding, painting, weatherproofing, waterproofing, lattice work, trellis, tree trimming, tree pruning, tree shaping, tree topping, tree thinning, trellises, railings, gazebos, patios, carports, hot tub decks, above ground pool decks, decks around trees, fencing around pools, shade structures, sheds, backyard sheds, canopies, play structures, porch railing, porch swing, porch columns, porch steps, porch awnings, porch accents, wood awnings, wood porch, wood porch railing, wood porch floor, porch bench, porch chairs, porch enclosures, deck expansions, porch gliders, deck gazebo, deck handrails, wood porch stairs, deck with roof (unattached), decks with benches, entryway steps, entry way steps, wooden steps, wooden stairs and railing, deck bar, deck canopy, deck enclosure, elevated decks, decks for small spaces, ground level decks, garden decks, ground decks, grilling decks, layered decks, backyard decks, deck makeovers, backyard raised decks, raised decks, deck stairs, deck shade, unattached decks, press release, gates, privacy fence, patio fence, pool fence, backyard fence, fence door, fence gate, deck fence, wood outbuilding, shade structure, backyard shed man cave, backyard shed bar, backyard shed office, backyard shed house, backyard shed gym, backyard shed and deck, garden shed, backyard shed bedroom, backyard chicken shed, chicken shed, storage sheds, backyard party shed, potting shed, shed shelving, tool shed, press release, shed with windows, shed with porch, shed with loft, shed workshop, wood shed, backyard shed, man cave, outbuilding, shed, little house, tiny wood home, walkways, paths, deck walkway, wood walkway, composite walkway, deck pathway, walkway edging, wooden raised flower bed, wood raised flower beds, decorative flower bed fence, flower bed fence, decorative flower bed edging, flower bed edging, decorative raised flower beds, decorative flower bed border, flower bed border, decorative flower garden edging, flower garden edging, about us, decorative flower garden fencing, flower garden fencing, wood sandbox, wood sandbox with lid, wood sandbox with canopy, maintained by, wood sandbox with benches, wood sandbox with cover, wood sandbox covers, wood toybox, backyard dog kennel, guest shed, shed guest house, shed guest room, shed guest cottage, small guest shed, backyard guest shed, bunk house, 3ft, 4ft, 5ft, 6ft, 7ft, 8ft, 10ft, 12ft, carpentry services, general carpenter, general carpentry, deck builder, wood deck, decks, wood deck builder, deck company, custom deck, deck construction, deck addition, deck designers, wood decks, fence, fences, fence builder, fencing builder, wood fence, fence company, pergolas
LINKS