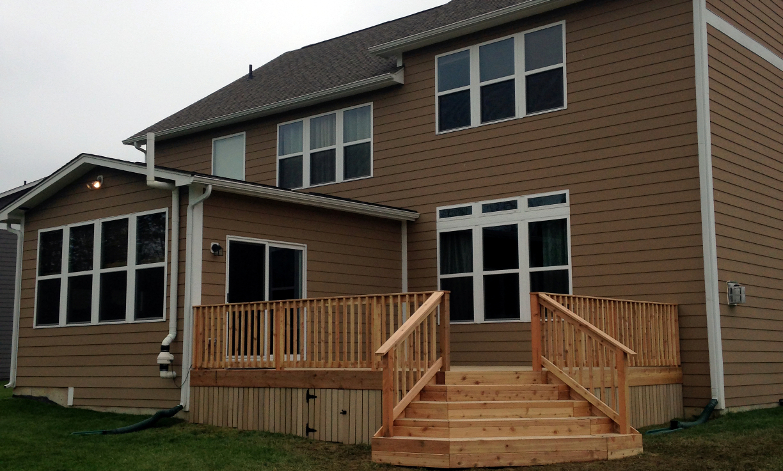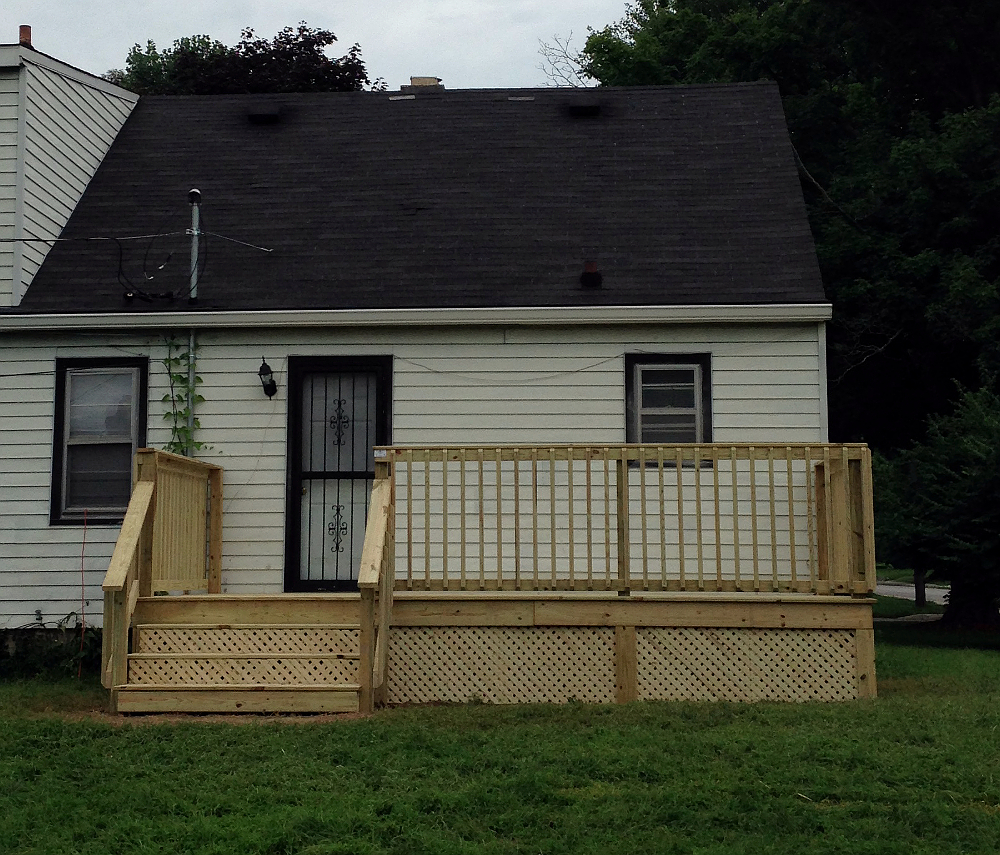 Decks, decks around trees, hot tub decks, above ground pool decks, decks with roofs (unattached), decks with benches, elevated decks, ground level decks, layered decks, garden decks, grilling decks, raised decks, unattached decks, deck expansions, deck makeovers, deck gazebos, deck railing, deck handrails, deck canopies, deck enclosures, elevated decks, decks for small spaces, garden decks, layered decks, deck stairs, unattached decks, deck fences, deck walkways, deck pathways, and more! We're happy to hear your ideas and wants, just give us a call to schedule a free estimate.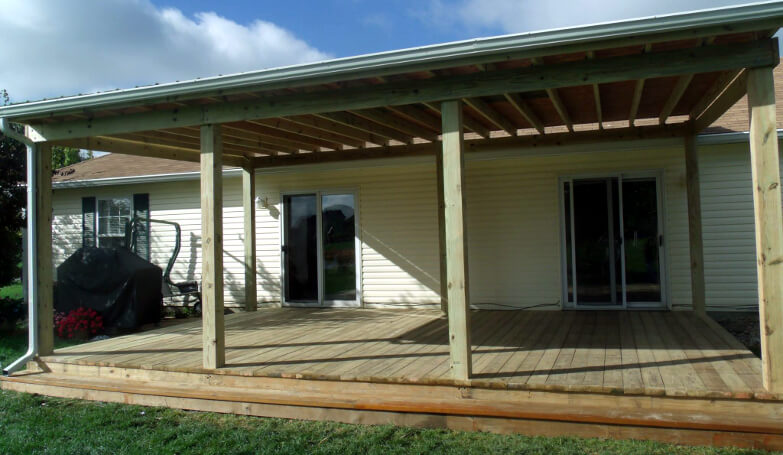 The flat ground level deck (above & below) is perfect for entertaining, enjoyment of your property, and shelter. It's also great for those that worry about steps.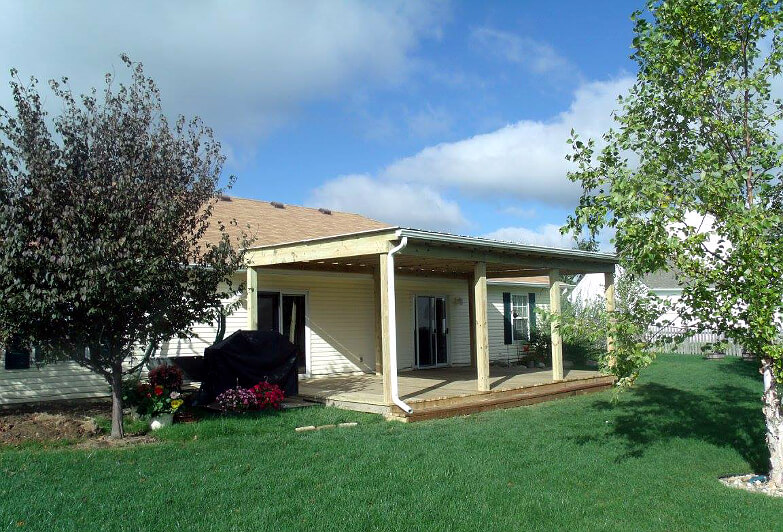 Everybody's Favorite Deck Guy is a wood deck builder, but we do work with composite materials.
Perhaps a simple porch (above), with or without railing? Want a separate matching deck for the grill (below)?

Whether it be a simple design or intricate and involved, we'd like to be your deck company when you need an Indianapolis deck builder.
When your new custom wood deck is finished, please consider our Tree Services for deadwood removal and hazardous limb removal, this will protect your new investment, and the additional beautification will make your deck even more enjoyable.
Please check out our Project Gallery for a glimpse of our capabilities, and get to know this deck builder in Indianapolis.