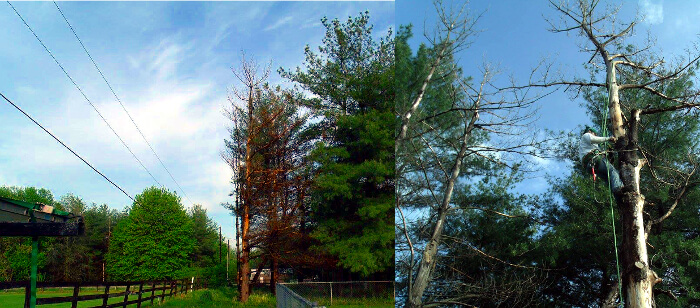 Tree trimming, tree pruning, tree shaping, tree topping, tree thinning and more.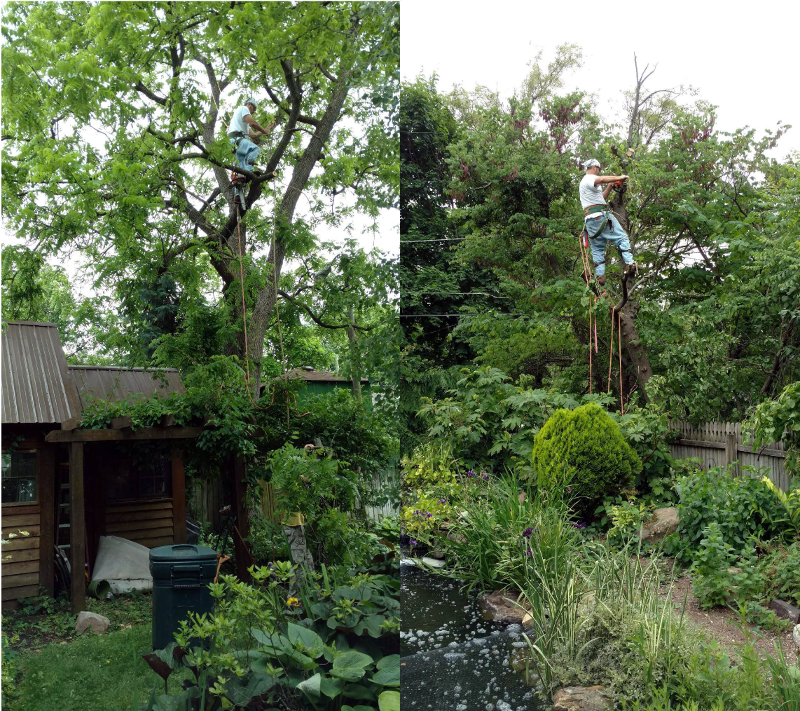 This encompassed the whole enchilada (as they say): trimming, shaping, pruning, thinning and some removal. Over the course of time, we'd garner the pond will be healthier too. Win-win!
Do you have a problematic tree? You know the one. The one that's dead and ready to come down (maybe in the next bad storm), but it's wedged between powerlines, fences, and maybe even structures. Well, that's not a problem for us. So rest assured that the offending tree will come down. It will come down safely, on your terms, and without residual damage.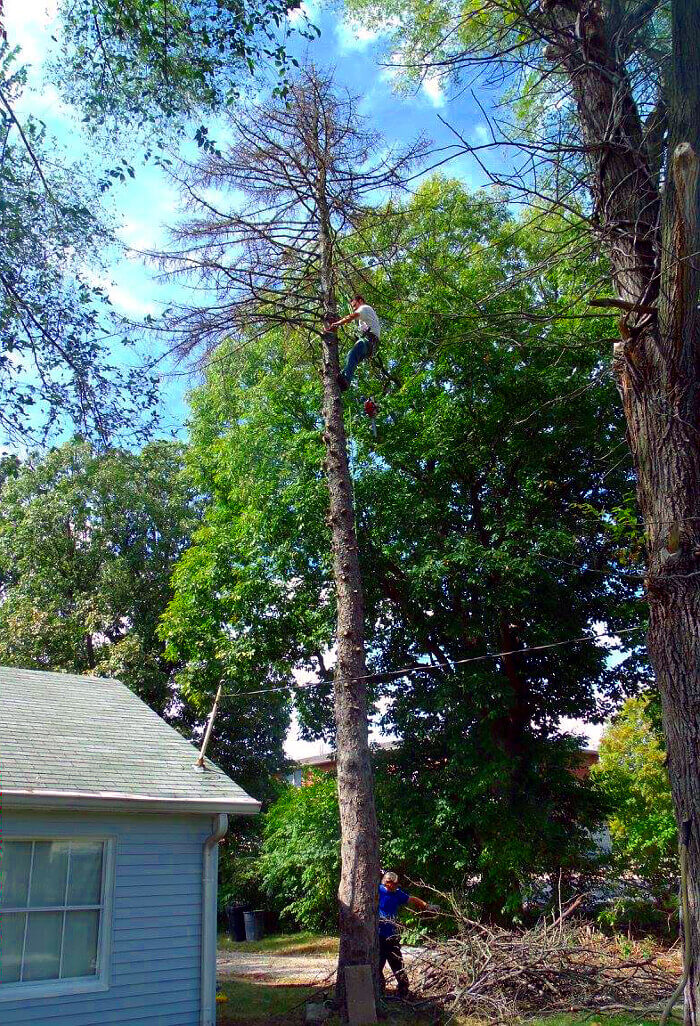 Now's also the time to consider letting some light shine through your mature tree(s) with some simple thinning. Of course, you might also want to consider deadwood removal and hazardous limb removal, thus achieving the same goal while making your property safer (not to mention adding to the health and longevity of your tree or trees).
So, whether it be trimming, shaping, pruning, thinning or more, contact us for a free estimate.
While here please consider perusing our Project Gallery, and get to know this Tree Service company.