We build outdoor structures like wood sheds, gazebos, carports, pergolas, man cave sheds, shed gyms, garden sheds, chicken sheds, storage sheds, party sheds, potting sheds, tool sheds, sheds with lofts, shed workshops, shed guest houses and cottages, bunk houses, sheds with windows, shed with porches, and much more!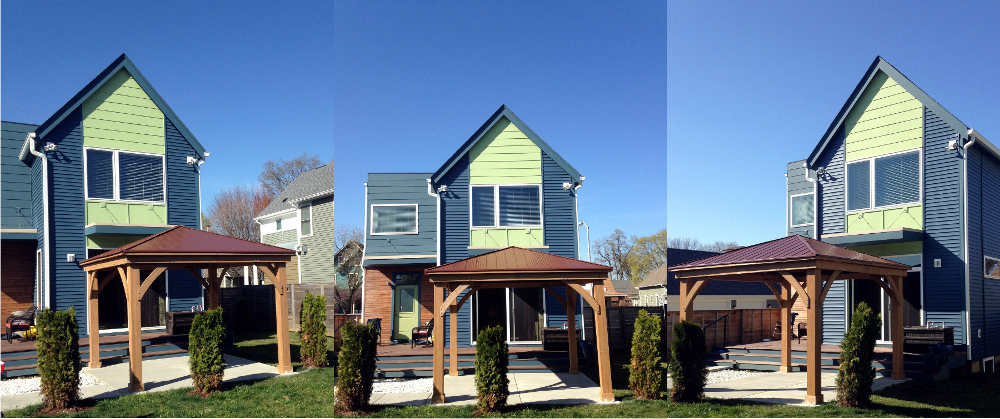 This pergola (above) is a recent project with views left, center and right. See close up below.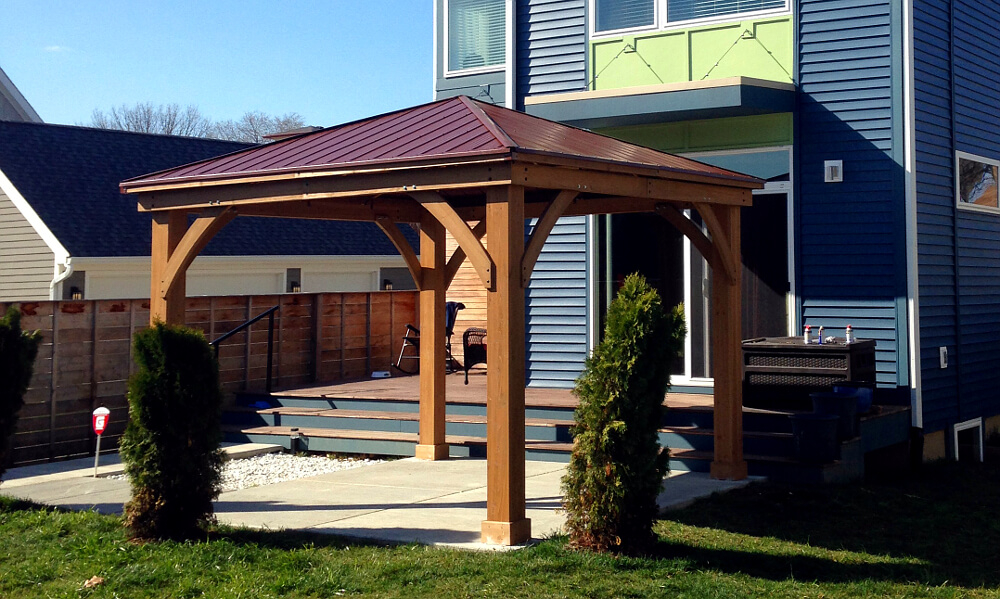 See the underside below.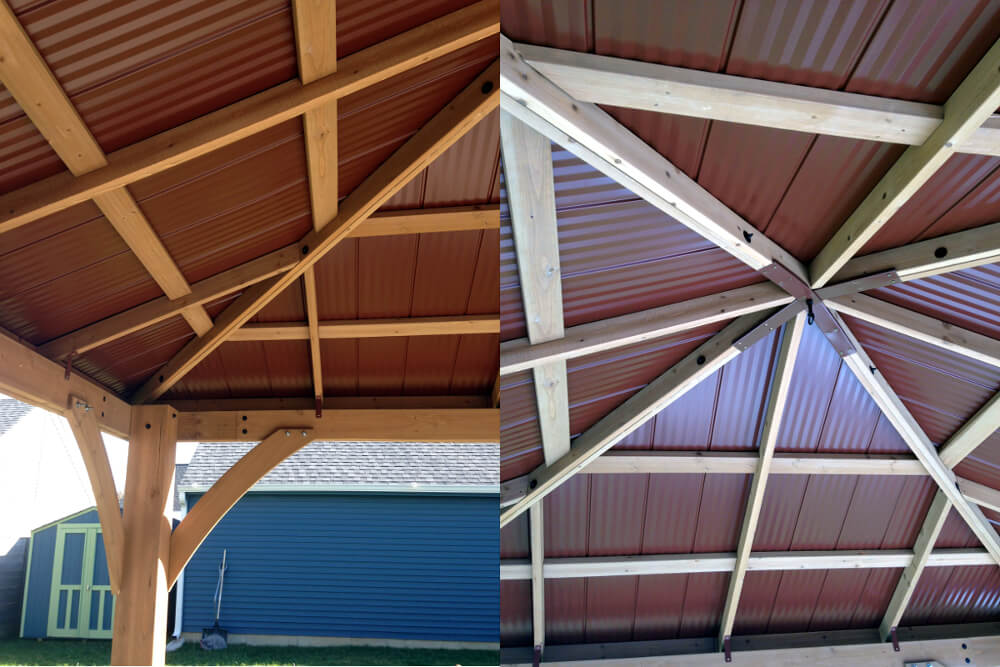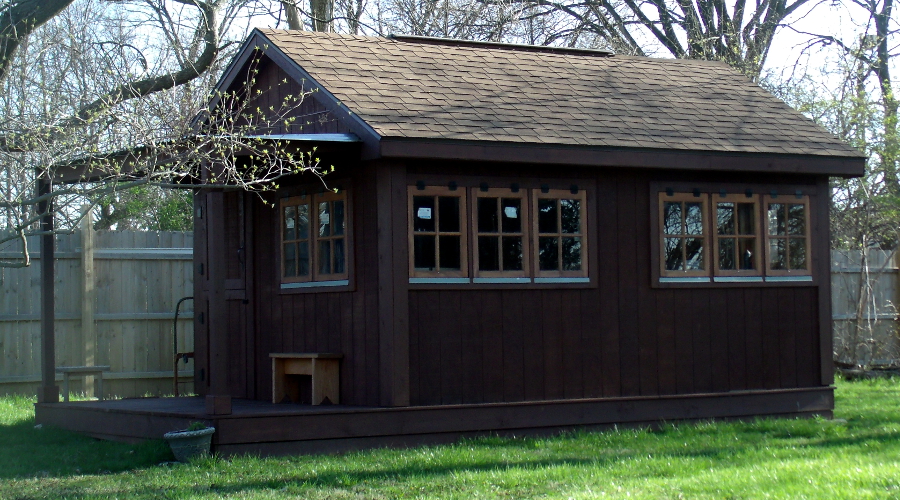 The bunk house below (is the one above) ...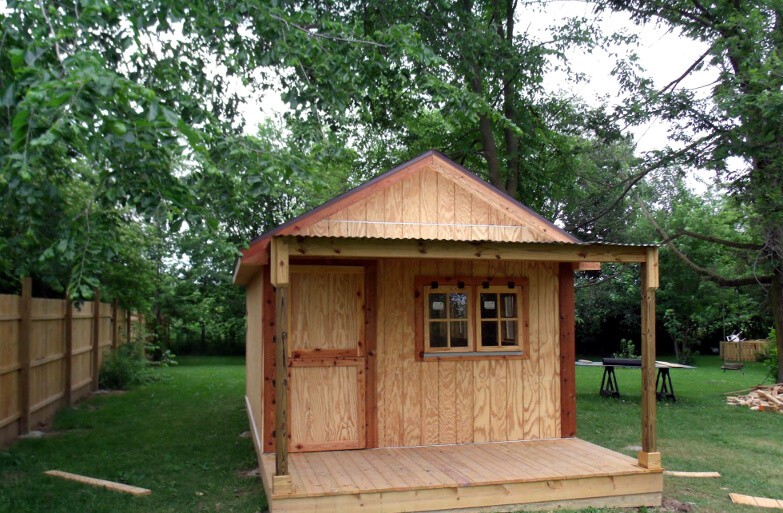 And the fencing along side it, is our work.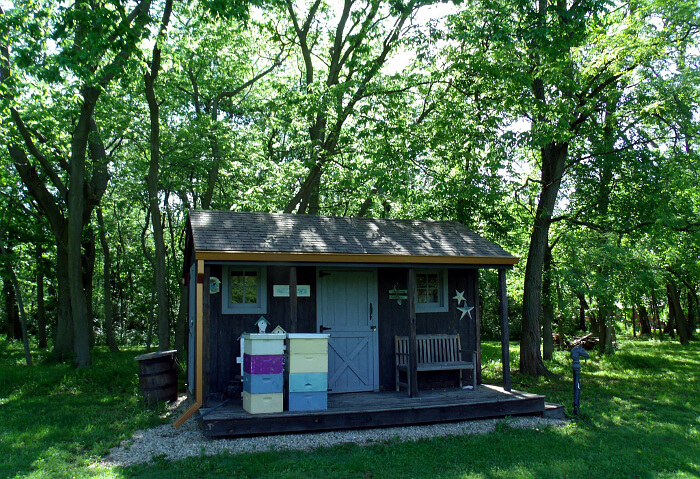 The above wood shed originally looked similar to the one below, but the client wanted a rustic look and feel, thus the coloring, stars, etcetera. We like the hitching post.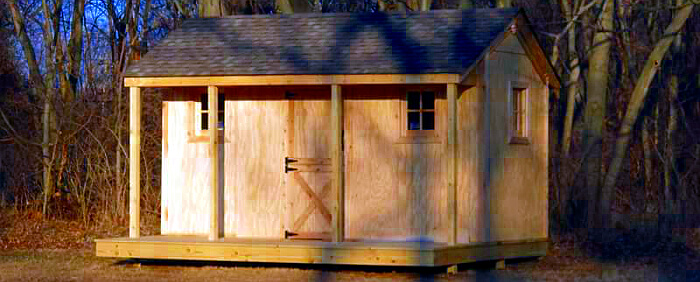 Whether it be a storage shed, or other outbuilding, we want to be your shed building company when you need an Indianapolis shed builder.
Of course, after you've had your outbuilding, shed or structure built, consider our Tree Services for deadwood removal and hazardous limb removal (you don't want your new shed or structure damaged).
Please check out our gallery of projects, and you'll see we really can handle a variety of needs, then get to know this Indianapolis Shed builder, and finally, contact us for a conversation and to schedule your free estimate